Bausch + Lomb contact lenses
PureVision®
Bausch + Lomb PureVision® contact lenses are the first lenses made using our unique AerGel material, delivering exceptional vision, with outstanding comfort and health.
With PureVision® lenses you'll experience life with visual clarity and comfort that fits the demands of your lifestyle.
The AerGel material makes PureVision® lenses exceptionally healthy. They allow natural levels of oxygen to reach your eyes, and resist protein buildup – your eyes stay comfortable all day long and well into the night.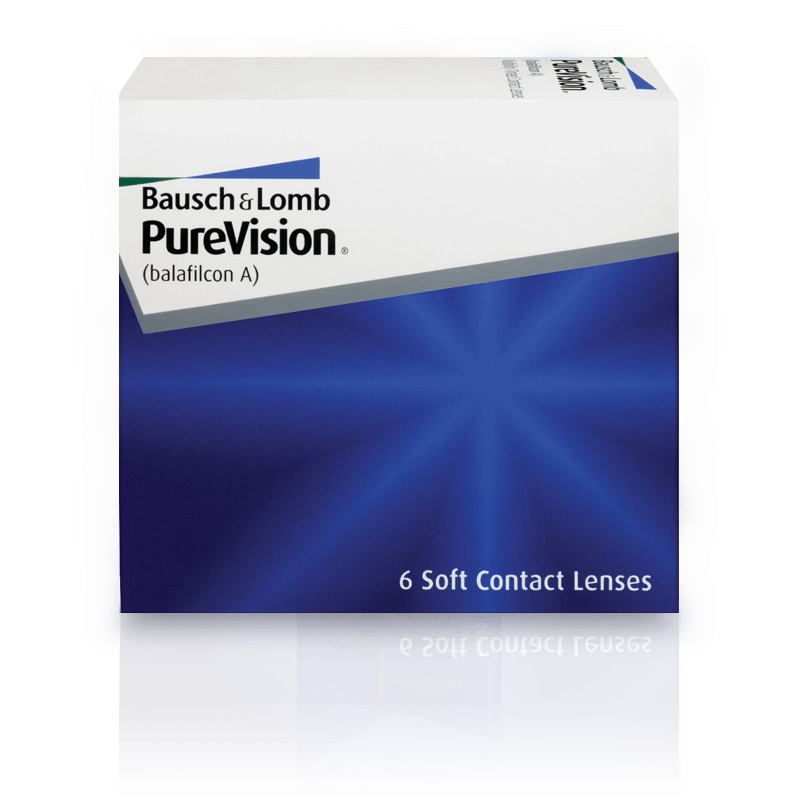 Key Features & Benefits
Exceptional vision with high-definition aspheric optical design

Designed to provide 30-days of excellent vision and comfort – easy to remember to replace them once a month

Comfort-enhancing AerGel material repels debris and stays moist all day

Allows natural levels of oxygen for healthy, white eyes
Is this product right for you?
Related Conditions