multi-purpose solution
renu® freshTM
renu®  fresh™ multi-purpose solution rejuvenates your contact lenses, making it feel like you're putting in a fresh pair every day.
renu®  fresh™ multi-purpose solution is proven to fight germs, clean lenses, and remove irritating protein deposits daily from your soft contact lenses. Daily use of renu®  fresh™ multi-purpose solution eliminates the need for a separate enzymatic cleaner or daily cleaner for many lens wearers.
See your solution in a convenient clear bottle.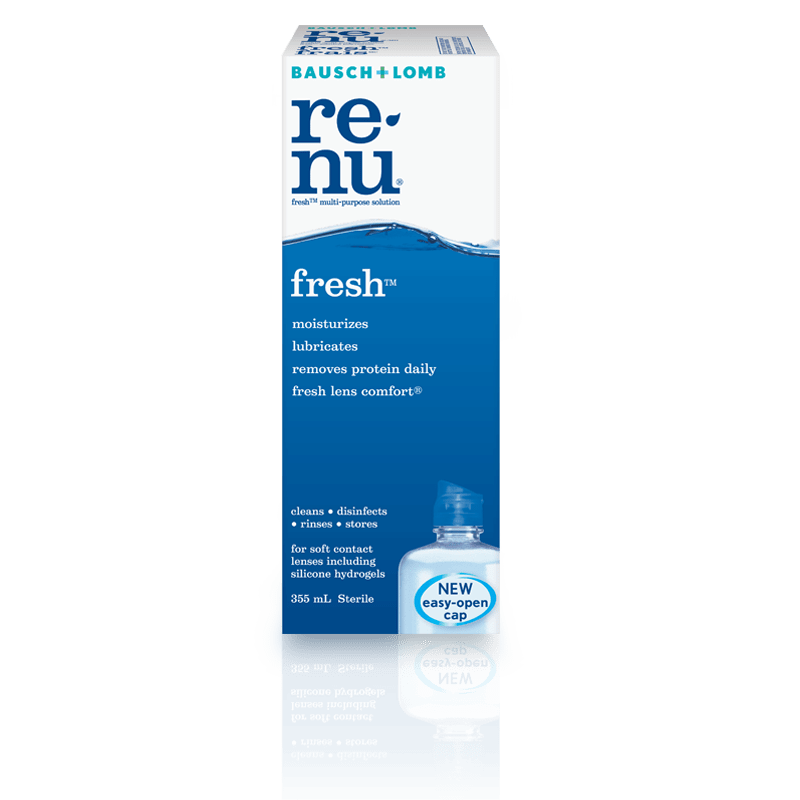 Key Features & Benefits
Experience the feeling of wearing a fresh pair of lenses cushioned in moisture.

Cleans, rinses, disinfects and removes protein daily.

After disinfection you may leave your lenses in the unopened lens case, ready to wear, up to a maximum of 30 days.

Planning travel soon? renu fresh solution is available in a convenient travel pack.

Carton and bottle are 100% recyclable
Because your eyes are so important
Your eye health is important. Be sure to see your eye care professional annually.