Daily Cleaner
Sensitive Eyes®
Sensitive Eyes® Daily Cleaner  removes film and debris from your lenses prior to disinfection. Skipping this daily cleaning step, even occasionally, may allow deposits to build up and cause irritation and discomfort, as well as cloudy lenses.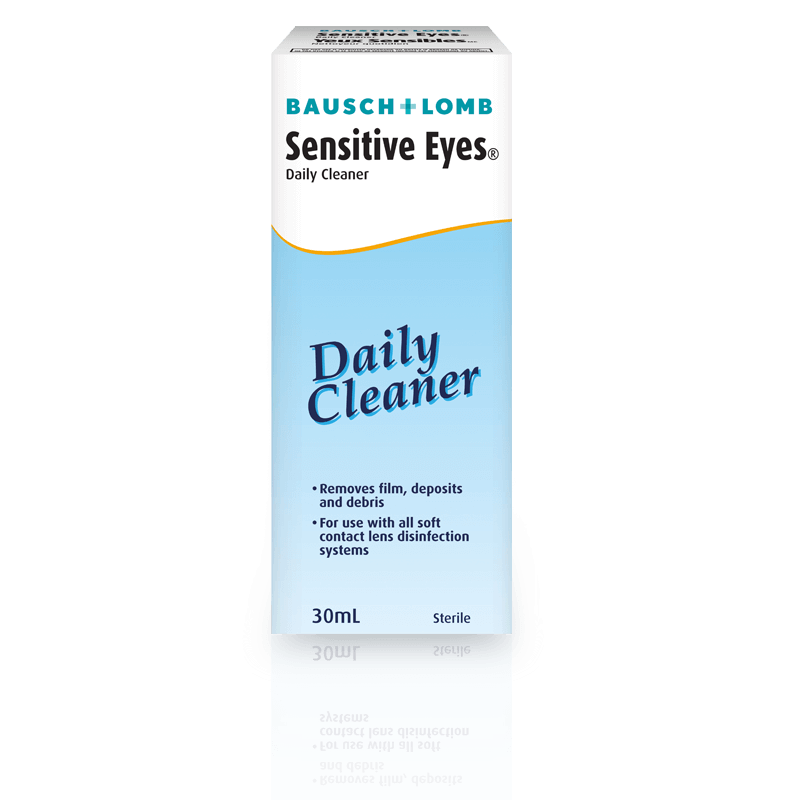 Key Features & Benefits
Safe and effective cleaning for daily and extended wear lenses

Unique easy-rinsing formula reduces irritation from cleaner residue
Daily Cleaner is indicated for use in cleaning soft contact lenses, in conjunction with thermal (heat), chemical (not heat) and hydrogen peroxide disinfection regimens. This cleaner may be used with extended wear soft contact lenses as often as daily or as recommended by your eye care practitioner.
If you are allergic to any ingredient in Bausch & Lomb Sensitive Eyes Daily Cleaner, do not use this product.
Keep the bottle tightly closed when not in use.
Store at room temperature.
Use before the expiration date marked on the bottle and carton.