multi-purpose solution
Biotrue® Advanced
Biotrue® Advanced Multi-purpose Solution has all the benefits of the original, plus advanced hydration and disinfection. Biotrue® Advanced Multi-purpose Solution (MPS) helps make wearing contact lenses easier on your eyes.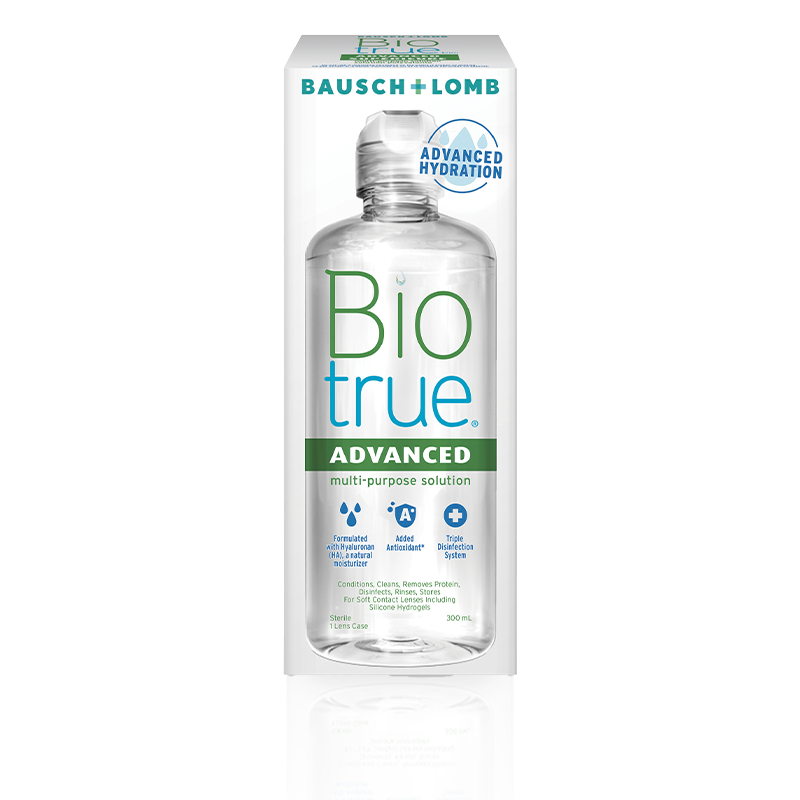 Key Features & Benefits
Triple moisturizer – Hyaluronan, Poloxamer, and Poloxamine

Triple Disinfectant System
1 vs original Biotrue® MPS Formula
2 Biotrue® Advanced includes an antioxidant that prevents free radicals from developing and breaking down Hyaluronan (HA)- which could be problematic to the biology of your eyes
To be sure this product is right for you, always read and follow the label.