Bausch + Lomb contact lenses
SofLens® Multi-Focal
If you thought presbyopia – the need for reading glasses – meant the end of contact lenses, think again.
Bausch + Lomb SofLens® Multi-Focal contact lenses enable you to see well at all distances. The unique Natra-Sight Optics create easy transitions from near to far, and all points in between. The patented edge design provides all day comfort.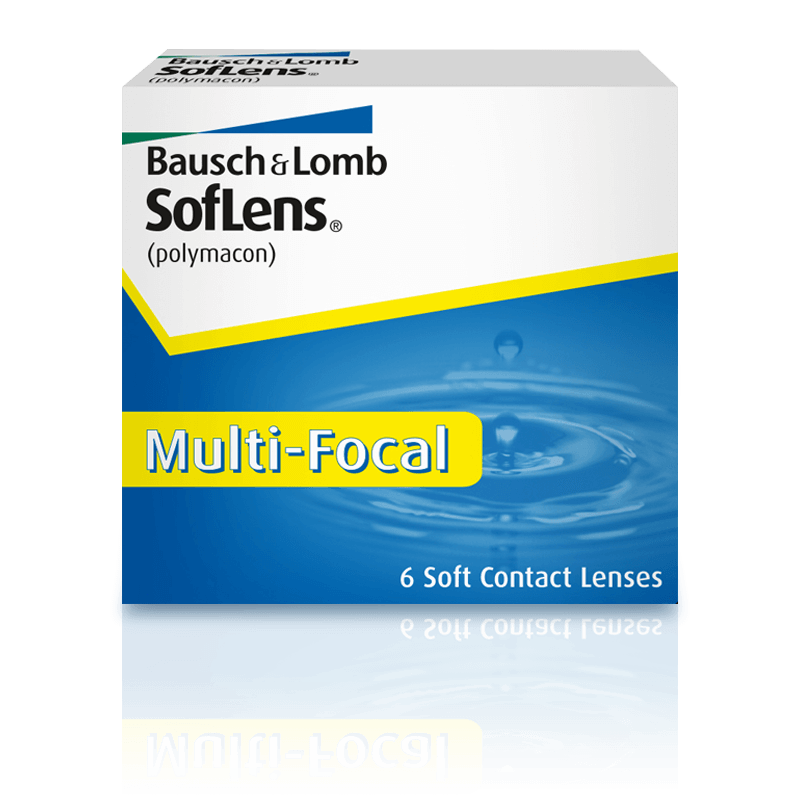 Key Features & Benefits
The world's #1 multifocal design for people with presbyopia

All-Distance Optics allow you to see clearly near, far and in-between

Comfort-enhancing AerGel material repels debris and stays moist all day

Allows natural levels of oxygen for healthy, white eyes

Designed to provide 30 days of excellent vision and comfort – easy to remember to replace them once a month
Is this product right for you?